Key Highlights:
Project County: Westmoreland
Client: Penn Trafford School District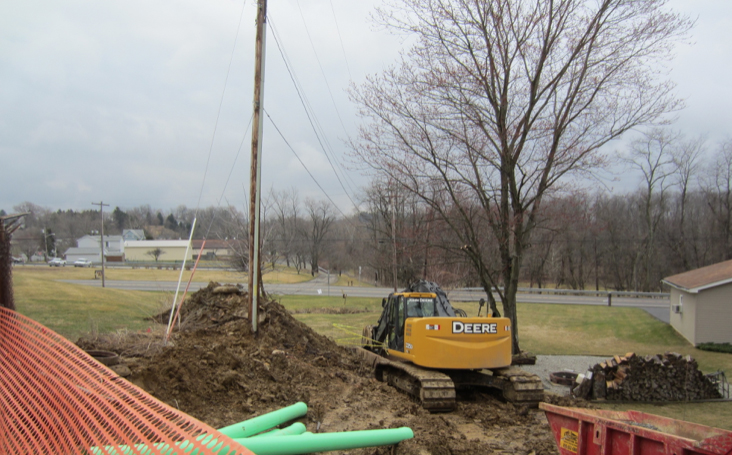 MKA Worked with the School District to bring the contract documents into compliance with a potential funding source for their building renovations grant. This project eventually was tied into the grant with no general funds being used for construction.
Penn Trafford School District requested Morris Knowles and Associates to assist in preparing plans and specifications and contract award administration for pipe bursting sections of badly broken sanitary sewer lines next to and around their football stadium due to sewer water escaping and penetrating through an embankment onto neighboring property. Due to an existing storm in close proximity of the sanitary sewer line as well as steep slopes made it difficult to replace the broken sewer line by conventional means. MKA designed and bid out replacement of the 8" (1300 LF) sanitary sewer line by the use of pipe bursting process along with replacement of six (6) old brick manholes with new pre-cast manholes.
Services:
Design
Plan Preparation
Bidding
Construction Management
Easement Plats
Surveying