Key Highlights:
Project Location: Allegheny County
Client: Turner Construction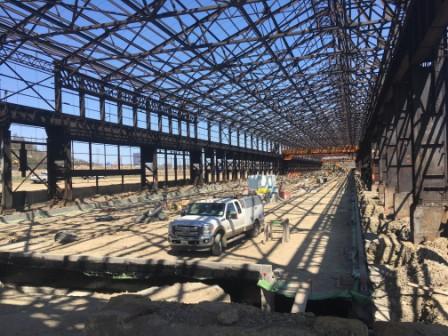 Project Summary: MKA was hired by Turner Construction to provide stakeout services for the Mill 19 Project. This Hazelwood Green, Mill 19 Project sits on the 178 acre former home of the Jones and Laughlin Steel Hazelwood Works. The building is approximately 1300 feet from end to end. Column line locations of the steel exoskelton are to a tolerance of 0.05 feet from one end of the building to the other. Buildings will be built with the exoskeleton to accommodate CMU Advanced Robotics for the Manufacturing Institute and the Manufacturing Futures Initiative.