Environmental Services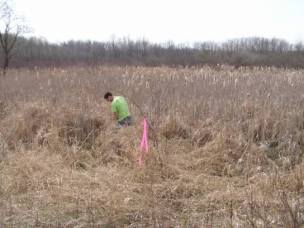 Environmental Services Include:
Environmental Site Assessments
Phase I Environmental Site Assessments
Research, Development and Training Services
GIS mapping
Wetland Determinations
Wetland Mitigation
Stream and Wetland Crossing
Wetland and Stream Delineation and Mapping
Clean Water Act Section 404 and 401 Permitting
Wetland and Stream Assessments
Impact Analysis; Avoidance and Minimization Strategies
Agency Coordination for Endangered Species Act and Historic Preservation Act
Site and Soil Evaluation
Post-Construction Site Restoration
---
Phase I Environmental Site Assessments (ESAs)
Hammontree and Associates performs Phase I ASTM and VAP ESAs for properties, including industrial, commercial, agricultural and residential. We assess properties according to ASTM and VAP standards taking into consideration potential risks associated with this property. The purpose of a Phase I ESA is to use a systematic approach to identify any existing or potential environmental conditions that may be present or affect a real estate property. Hammontree and Associates are experts at the implementation of the ASTM E1527-13 Standard. Our Phase I ESAs are done by Environmental Professionals who meet the requirements of the U.S. EPA's All Appropriate Inquiry (AAI) Standard.

Phase I ESAs components:
Site Visits
Inspection of the Site
Recording the Presence of Hazardous Materials or Petroleum Products
Historical Research
Historical Aerial Photographs
Reverse Street Directories
Building Permits
Planning Records
Topographical Maps
Sanborn Fire Insurance Maps
Department of Oil and Gas Maps
Title Information
Geology and Hydrology
Soil Type
Geology
Groundwater Table
Regulatory Agency Information
Fire Departments
State Environmental Agencies
Federal Environmental Agencies
Interviews
Tenants and Owners
State and Local Regulatory Agencies
Document Review
---
Clients include:
Local Governments
Legal Professionals
Industries and Private Redevelopers
Lending Institutions
Real Estate Agencies