Key Highlights:
Project Location: Pittsburgh
Client: Housing Authority of the City of Pittsburgh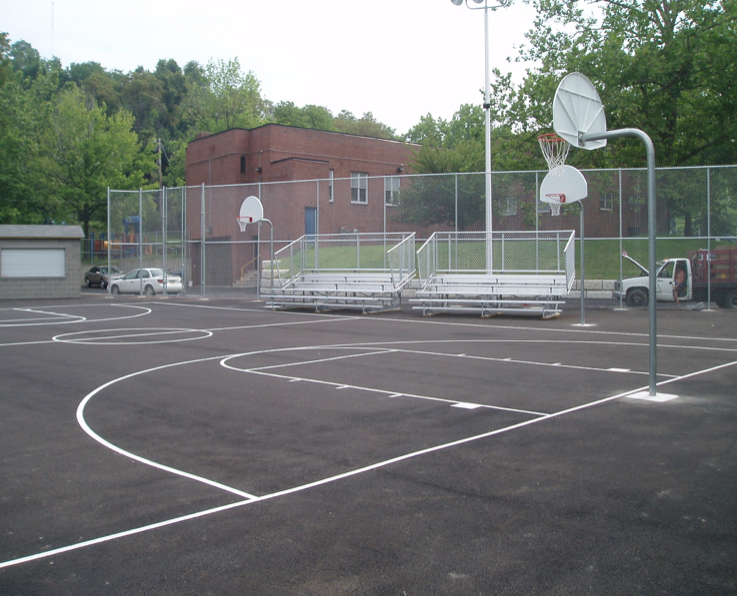 Morris Knowles & Associates, Inc., A Hammontree Company was hired by the Housing Authority of the City of Pittsburgh for the Glen Hazel Community new outdoor basketball facility. To accommodate tournament play, the new facility has new high mast lighting, an audio announcing system, and a concession stand for refreshments. The overall dimensions of the basketball court are 84 feet long by 50 feet wide.
Morris Knowles (MKA) provided design of the new pavement for the court, concrete curbing, fencing, bleachers and benches, and the concession stand. We also provided the design for repairs to and new hand railing for two sets of stairs leading up to the basketball court and for a Redi-Rock retaining wall. MKA prepared the technical specifications and contract drawings for the building and site preparation.
Services:
Civil Site Design
Structural Design
Surveying