Morris Knowles & Associates, Inc Celebrates 100 Years of History.
A Century in the Making! Taking a look at the Past, Present, and Future.
We offer complete civil engineering and surveying services with departments specializing in oil and gas well site development, pipelines, civil site development, transportation, structures, environmental science, environmental remediation, municipal engineering, landscape architecture, and surveying.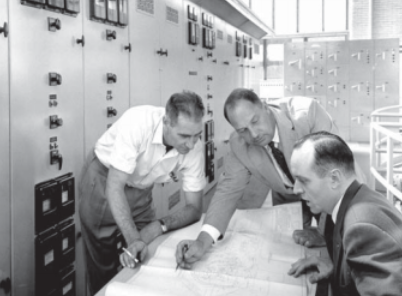 Early Career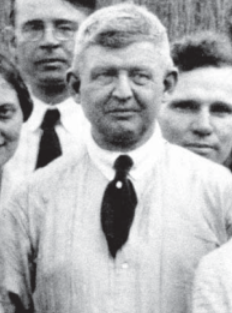 Morris Knowles & Associates, Inc. can trace its successes of today back to the impressive work and long journey of one man – Morris Knowles. Morris Knowles was born in Lawrence, Massachusetts on October 13, 1869. While growing up, he spent a lot of time with his neighbor, Hiram F. Mills, who was at the time conducting historical studies in the field of water and sewage treatment. Perhaps that is why young Morris elected to study engineering at the Massachusetts Institute of Technology (MIT), where he graduated from in 1891.
During the time between his graduation in 1891 and 1900, Mr. Knowles spent time working under the guidance of many important and famous engineers including Richard A. Hale of the Essex Company; Clemons Herschel and J. Waldo Emerson of the East Jersey Water Company; F.P. Stearns of the Massachusetts State Board of Health; and John R. Freeman of the City of New York.
While working under these impressive individuals and later as the engineer-in-charge, Mr. Knowles completed a number of significant projects in several major cities that would later be credited for helping to eliminate water-borne diseases, such as dysentery. These projects included the formation of the Massachusetts Metropolitan Water Board and the development of the Wachusett Reservoir and Aqueduct to supply Boston and twenty-eight (28) surrounding cities with clean water; continuous additions to the slow sand filter plant in Lawrence, Massachusetts; a new gravity water supply for the City of Philadelphia; and the creation of laboratories and experimental filters for the City of Pittsburgh leading to the construction of slow sand filters on the Allegheny River at Aspinwall.
1900-1916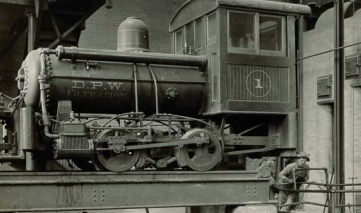 In 1901, Mr. Knowles became the Chief Engineer of the Pittsburgh Bureau of Filtration. It was his task to design and supervise the mammoth construction of a slow sand filtration plant that would encompass over 200 acres on the old James Ross farm property in Aspinwall Pa. The project was one of the largest public works Pittsburgh had seen at the time. Construction techniques included steam engines as well as horse-drawn wagons and good old fashioned manual labor.
Later, A partnership was formed with L.E. Chapin in Pittsburgh and then in (1916) as a corporation under his name Morris Knowles, Inc. Mr. Knowles then devoted himself actively to the consulting engineering practice which he had formed in partnership with L.E. Chapin in Pittsburgh a few years before, and which he continued, first as a partnership with Mr. Chapin, and later (1916) as a corporation under his name Morris Knowles, Inc.
1920-1935
Fallingwater Project
Morris Knowles Inc. was asked by Mr. Edgar J. Kaufmann, owner of Kaufmann's Department Store in Pittsburgh Pa., in early 1920 to report on leased camp property at Bear Run Pa. Mr. Kaufmann was considering to purchase the property for $25,000. Morris Knowles Inc. was to report on the entire site – the topography, water, sewerage and mineral resources. From 1920 – 1934 the property served as a summer retreat & camp. In a memorandum dated February 20th, 1935, Morris Knowles' Engineers, were asked to furnish a "plane table survey" very quickly: "Mr. Kaufmann wishes particularly to identify the larger trees and the character of the rock outcrops… Mr. Kaufmann is particularly anxious to have the survey cleaned up this week as he is thinking of building a house at the camp in the spring."
The map was finished March 9th, 1935. Morris Knowles Inc. also provided construction staking and other engineering services for the world famous house designed by Frank Lloyd Wright, which became known as "FALLINGWATER".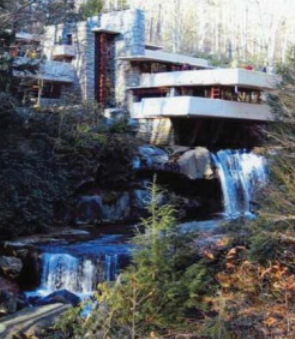 Lasting Legacy
Private Practice
During his ownership and work in private practice, Morris Knowles continued his outstanding efforts in water treatment and expanded his expertise into city planning and zoning. He even authored a book titled "Industrial Housing" in 1920, along with many professional papers and contributions to the technical press. His impressive knowledge in these areas kept him very busy serving on several advisory and council boards in both the industrialized northeast and internationally in Great Britain and Germany.
Morris Knowles also worked on such projects as an impounding dam for the development of an industrial water supply for the Tennessee Coal, Iron, & Railroad Company and supervised the design and construction of Camps Meade and McClellan during the World War I. He received numerous awards including an Honorary Doctorate of Engineering from the University of Pittsburgh. Mr. Knowles continued to expand his outstanding efforts to the community until the time of his death at his home in Pittsburgh, Pennsylvania, on November 10, 1932, leaving behind a legacy of commitment to providing clean, healthy water to all.
Download the full newsletter:
Opens with:

Adobe Acrobat